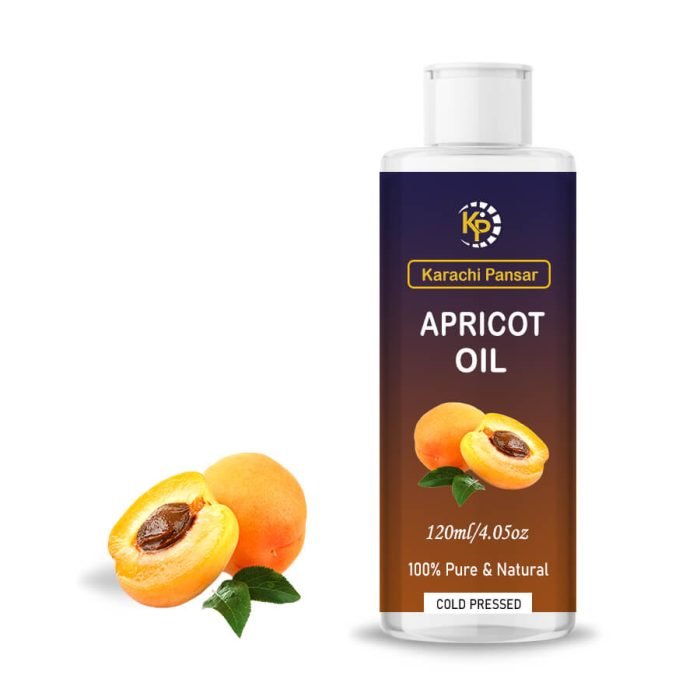 Apricot Oil (Khobani ka tail)120ml
خوبانی کا تیل
₨650
Maintain the softness and radiance of skin
Good for hair health
Stimulate the growth of thicker, longer, and stronger hair
Boost immunity.
For Baby Oiling
Treatment of Psoriasis
For Massage Purpose
Description
Additional information
Brand
Reviews (0)
Description
Apricot oil(خوبانی کا تیل) is similar to almond oil and peach oil, both of which are also extracted from the kernels of the respective fruit.Apricot kernel oil is a beautiful face oil, especially when compared to other heavier oils. It helps to improve skin tone, nourish the skin and lower the appearance of ageing signs, like wrinkles, lines and blemishes. However, this oil should be avoided by people who are suffering from acne or are prone to acne because this oil is slightly comedogenic, and may clog skin pores. This may result in acne breakouts and blackheads.It helps to calm the inflammation / irritation of eczema and dermatitis. When combined with an equal amount of St. John's Wort Oil, it is acts as anti-inflammatory and has a cooling effect.Due to its moisturizing, nourishing and revitalizing properties, apricot oil is widely used for massage therapy
English Name:Apricot Oil
Urdu Name:خوبانی

کا تیل

(Khobani ka tail)
Uses & Health Benefits:
Maintain the softness and radiance of skin
Good for hair health
Stimulate the growth of thicker, longer, and stronger hair
Boost immunity.
For Baby Oiling
Treatment of Psoriasis
For Massage Purpose
Helps Skin Retain Elastic
Helps To Calm The Inflammation
Reduce the appearance of aging
Reduce wrinkles and fine lines
Eliminate dandruff
Prevent from Dry Or Irritated Skin
Excellent for or Face, Hands And Hair
Treat redness or skin allergies
Good for Dark Circles
Gives relief in inflammatory conditions leading to fever
The information is for educational purposes only. This information has not been evaluated by the Food and Drug Administration.
This information is not intended to diagnose, treat, cure, or prevent any disease.
Additional information
| | |
| --- | --- |
| Weight | 100 gm, 250 gm, 500 gm |
| Form | Whole, Powder |