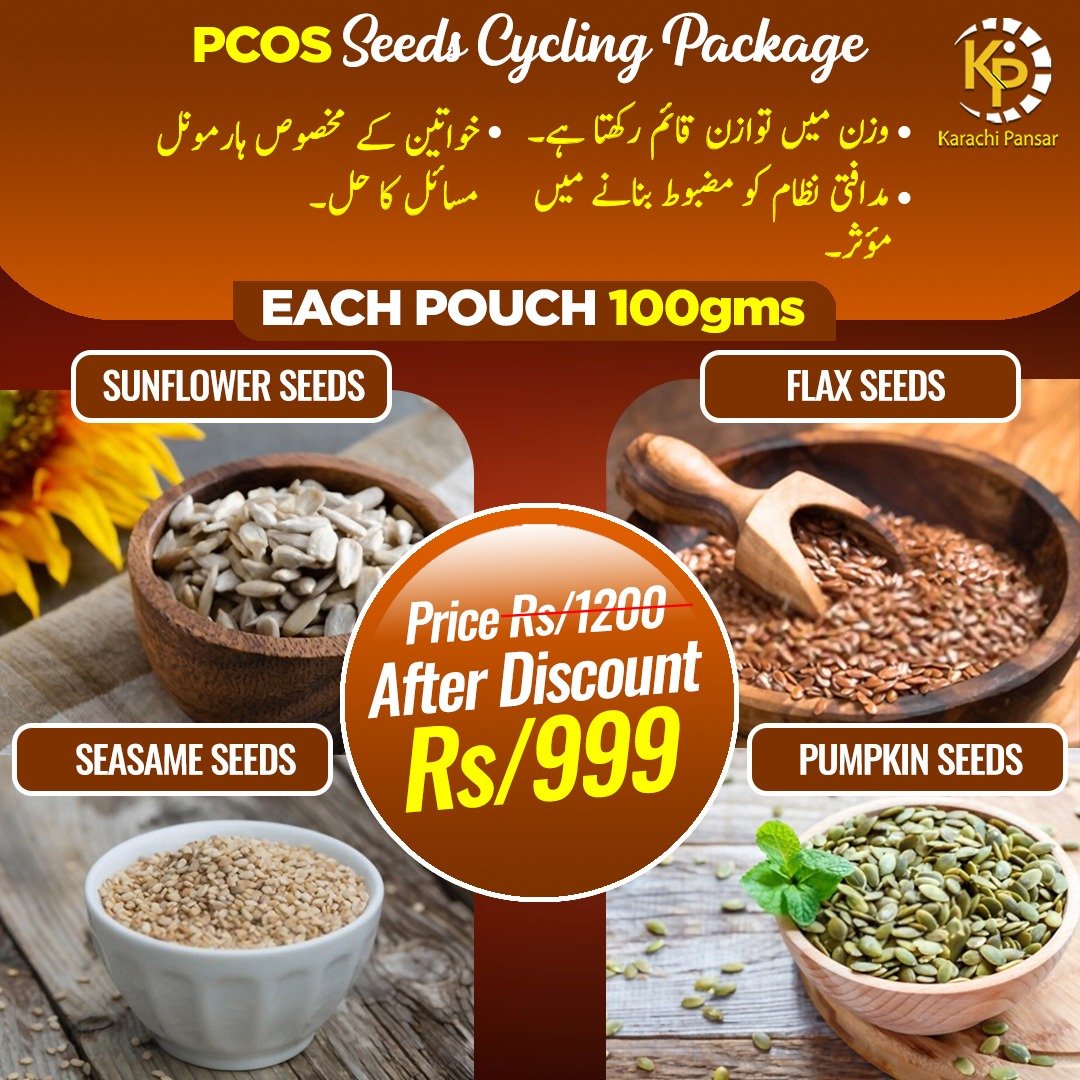 PCOS Seed Cycling Four Seeds Package 100 GRAMS
₨999
Use the PCOS seed cycling package
Seeds can be consumed in slightly warm water or added to yogurt, porridge, smoothies, and salads.
Period Day1-14:  Use Pumpkin seeds and Flax seeds 1 tablespoon each preferably in the morning with breakfast.
Day15-28: Use Sesame and Sunflower seeds 1 tablespoon each with breakfast
Repeat the cycle. Don't try to align with periods. Once you start seed cycling, continue the two-week cycle irrespective of period dates.
Items Sold Today:

32
Items Left In Stock:

42
Description
100 GRAMS PUMPKIN SEEDS
100 GRAMS SUNFLOWER SEEDS
100 GRAMS SESAME SEEDS
100 GRAMS FLAX SEEDS