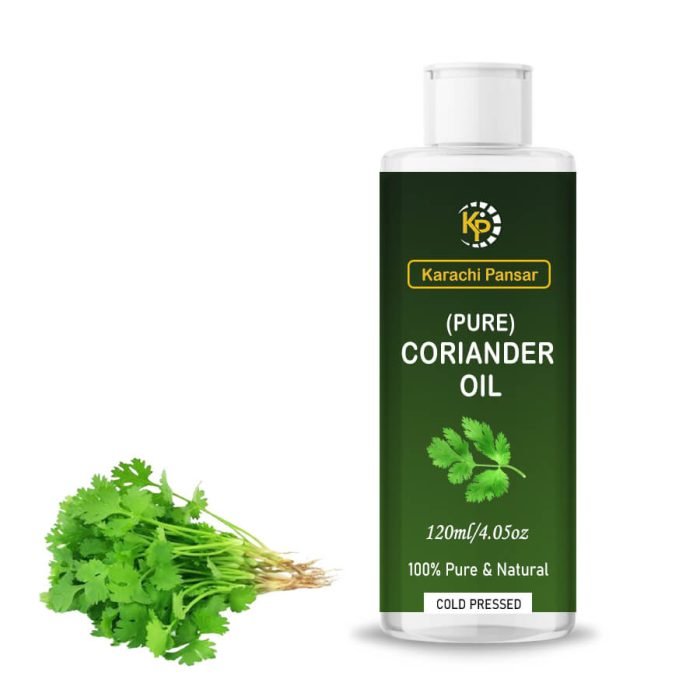 Coriander Oil (Pure) 120ml
(خالص)روغن دھنیا
₨950
Treats Different Skin Diseases
Cures Mouth Ulcers
Strengthen Bones
Good For Vision
Best Remedy for Conjunctivitis
Regulates Diabetes
Description
Additional information
Brand
Reviews (0)
Description
Coriander Oil ((خالص)روغن دھنیا).The smell is woody and spicy. Used with foods as a flavor enhancer, as a massage oil, and in the perfume industry to enrich the top and middle notes. Coriander oil provides a warm, spicy flavor, which makes it a favorite for dishes like curry recipes or Fish for a boost in flavor and taste. Coriander is famous worldwide as a spice, and we are aware of some its medicinal properties as well, such as its digestive and stomachic properties. But seldom do we care to know about its other health benefits, those mainly enjoyed when its oil is used.
English Name:Pure Coriander Oil
Urdu Name:(خالص)روغن دھنیا (Khalis Dhania ka tail)
Uses & Health Benefits:
Treats Different Skin Diseases
Cures Mouth Ulcers
Strengthen Bones
Good For Vision
Best Remedy for Conjunctivitis
Regulates Diabetes
Treats Smallpox
Reduces Skin Inflammation
Anti-Lice Oil
Moisturize Skin
Make Hair Shiny
Prevents from Skin Irritation
Boost Hair Growth and health
Prevent Hair Damage
Prevent from hair Dandruff
Remove Scalp Irritation and Split Ends
The information is for educational purposes only. This information has not been evaluated by the Food and Drug Administration.
This information is not intended to diagnose, treat, cure, or prevent any disease.
Additional information
| | |
| --- | --- |
| Weight | 100 gm, 250 gm, 500 gm |
| Form | Whole, Powder |