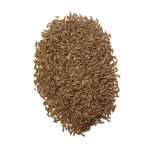 Lettuce Seeds
تخم کا ہو
From ₨128
Urinary tract problems.
Painful menstrual periods.
Sexual disorders.
It improves bone health
Description
Additional information
Brand
Reviews (0)
Description
Lettuce (Lactuca Sativa Linn)تخم کا ہو is an annual plant of the daisy family, Asteraceae. It is most often grown as a leaf vegetable, but sometimes for its stem and seeds. … In addition to its main use as a leafy green, it has also gathered religious and medicinal significance over centuries of human consumption.
English Name:Lettuce Seeds
Urdu Name: تخم کا ہو
Scientific Name: Lactuca Sativa Linn
Uses & Health Benefits:
It may help improve brain cognition.
Urinary tract problems.
Painful menstrual periods.
Sexual disorders.
It improves bone health
Relieve constipation
Relieve irritable cough, as well as the symptoms of asthma and bronchitis.
Sedative and use in treatment of sleep disorders, nervous excitability, anxiety and restlessness
Improve sexual health
Note:
The information is for educational purposes only. This information has not been evaluated by the Food and Drug Administration.
This information is not intended to diagnose, treat, cure, or prevent any disease.
Additional information
| | |
| --- | --- |
| Weight | 50 gm, 100 gm, 250 gm, 500 gm |
| Form | Whole, Powder |