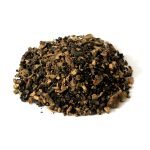 Flame of the Forest Tree Gum
چنیا گوند
From ₨88.80
Retention of Urine.
Jock itch.
Relieves Stomatitis
Used For Treating Diarrhea
Used For Treating Dysentery
Description
Additional information
Reviews (0)
Description
Palash is commonly known as the "Flame of the forest" or the "Flame tree" and various parts of the plant like flowers, bark, leaf and seed gum are used for medicinal purposes.
English Name: Flame of the Forest Tree Gum
Urdu Name: چنیا گوند
Scientific Name: Butea Monosperma
Uses & Health Benefits:
Skin Disease.
Vaginal infection.
Wound.
Retention of Urine.
Jock itch.
Relieves Stomatitis
Used For Treating Diarrhea
Used For Treating Dysentery
Anti Inflammatory
Anti Bacterial
Note:
The information is for educational purposes only. This information has not been evaluated by the Food and Drug Administration.
This information is not intended to diagnose, treat, cure, or prevent any disease.
Additional information
| | |
| --- | --- |
| Weight | 50 gm, 100 gm, 250 gm, 500 gm |
| Form | Whole, Powder |