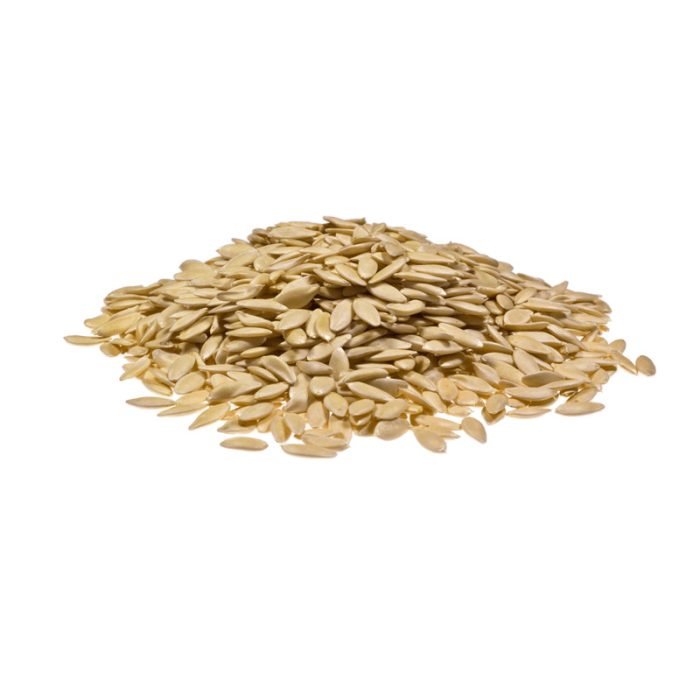 Cucumber Seeds
تخم خیا رین
From ₨207.20
It promotes brain health and regular consumption of cucumber seeds is linked with lower stress level.
Cucumber seeds possess anti-inflammatory properties that help in reducing the inflammation.
Regular consumption of cucumber seeds is also helpful in treating the problem of head ache.
Useful In Treating A Number Of Skin Problems
Useful in Treatment Of Hair Problems
Description
Additional information
Brand
Reviews (0)
Description
Cucumber (Cucumis sativus) is a widely-cultivated creeping vine plant in the Cucurbitaceae gourd family that bears cucumiform fruits, which are used as vegetables.There are three main varieties of cucumber—slicing, pickling, and burpless/seedless—within which several cultivars have been created. The cucumber originates from South Asia, but now grows on most continents, as many different types of cucumber are traded on the global market. In North America, the term wild cucumber refers to plants in the genera Echinocystis and Marah, though the two are not closely related.
English Name: Cucumber Seeds
Urdu Name: تخم خیا رین
Scientific Name: Cucumis Sativus
Uses & Health Benefits:
Cucumber seeds helps in improving the overall gum and teeth health.
It promotes brain health and regular consumption of cucumber seeds is linked with lower stress level.
Cucumber seeds possess anti-inflammatory properties that help in reducing the inflammation.
Regular consumption of cucumber seeds is also helpful in treating the problem of head ache.
Useful In Treating A Number Of Skin Problems
Useful in Treatment Of Hair Problems
Helps In Providing A Youthful Look To Skin
Preventing a Number Of Digestive Problems
Cucumber seeds contain less calorie and the water and mineral content of it help in losing weight more efficiently.
Cucumber seeds contain a number of useful phyto nutrients that helps in the prevention of cancer.
Note:
The information is for educational purposes only. This information has not been evaluated by the Food and Drug Administration.
This information is not intended to diagnose, treat, cure, or prevent any disease.
Additional information
| | |
| --- | --- |
| Weight | 50 gm, 100 gm, 250 gm, 500 gm |
| Form | Whole, Powder |